Keytags are the simplest tool in the plastic card toolkit.
Plastic keytags are a long-used tool of gyms, fitness centers and retailers. These are the ideal membership card, or loyalty tracking device.
What makes them so perfect? EVERYBODY HAS KEYS! Everyone in the world has a set of keys. For everything from their house, car, locker, dorm, or your parents house.  It's rare to meet a person that doesn't carry keys with them daily.
This simple fact creates the legacy of plastic keytags. The perfect marketing and loyalty tool for the business owner.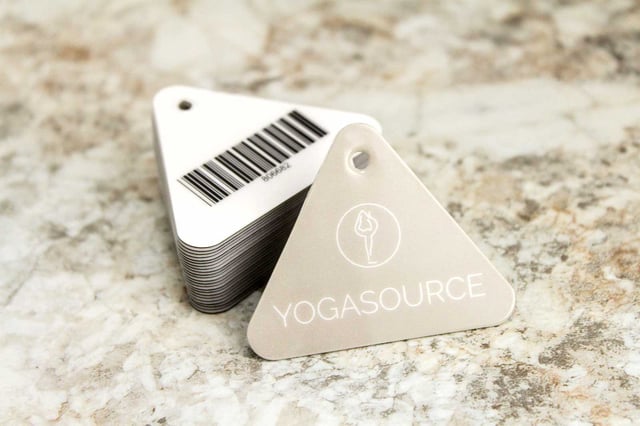 Do you have a loyalty, or membership program?
If you don't, then you're missing out on a huge segment of consumers.  These consumers by and large prefer to shop somewhere their loyalty gets rewarded.
These are the perfect consumers for your business.  They're much less likely to be price-match shoppers.  And much less likely to shop around at all.  They just know that you're the store they go to, so that's where they buy.
Maybe you aren't a retailer, you're a fitness center?
How do you track your memberships?  Most gym or fitness POS systems track how often their customers visit.  This gives you huge insights to their spending habits.  It also tells you who might be worth reaching out to for a free personal training, or dietician promo.
These promos can get the casual consumer re-energized, and excited to hit the gym! Maybe they'll start bringing the whole family?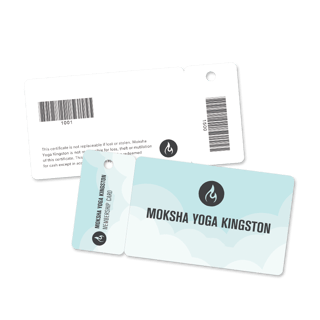 But wait! You're a salon or spa?!
That's great!  Plastic keytags offer an excellent way to look your customers up at the door. With most POS Systems, you can use a barcode to find your customer in the snap of a finger.  That way you can find notes, or keep track of purchases.
Does your POS System have a loyalty plugin?  If it does, you can track your customers.  Maybe you give loyal customers every 4th haircut free?  Maybe they get a half off waxing or facial treatments on their birthday?  Just ask your POS Company what's possible.
But what ever happened to good, old fashioned marketing?
It's not dead! Why not just print up pla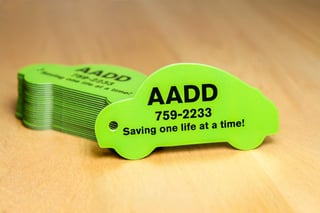 stic keytags, and give them to customers? If you're an auto dealer, you should have plastic keytags for every car on the lot. If you're an auto repair shop, you put a plastic keytag on every car you fix. If you're a hardware store, put one on each key you copy.
The more often you're in front of someone, the more likely they are to think about your business. Someone usually handles their keys a few times a day. That's a handful of opportunities EVERY DAY to get in front of customers.
But a standard plastic keytag is no fun….
Why use a standard plastic keytag? At Plastic Printers, we can make plastic keytags in any shape you want!
Want a plastic keytag in the shape of your logo? No problem.
How about in the shape of a penguin? No problem.
What about in the shape of a cloud? No problem.
If you can name the shape, we can make you plastic keytags in those shapes.  Give us a call today to learn more.