If you're the owner of a salon or a spa, you probably have trouble finding time for anything, much less time for researching POS Systems and integration. It's a busy business, and managing it can be a bear!  Integrating a point-of-sale or POS system, can really help save you some time, and make your day significantly more pleasant.
Here are a few simple questions to ask yourself about your Spa POS, or Salon POS:
How do we book appointments?
Are we maximizing our opportunities with current customers?
How are we tracking inventory?
How do we take payments?
Let's start at the top! How do you book appointments?
Most salons, and spas take booking by phone.  You're likely writing down the information of the person making the appointment in a planner, and setting aside the time for a specific provider/stylist/beautician.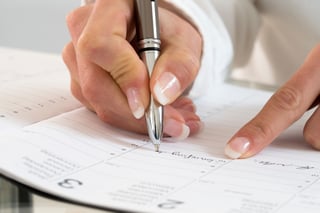 Software makes it easy.  A great example of one of our software partners, is Booker software.  They integrate a calendar into the software, which can immediately notify your team members when appointments are scheduled.  The software can take appointments online, via your website, or even on Facebook! Your customers can see available time slots, see available time slots, and set which services they need at which times.
Are you maximizing your opportunities with current customers?
Your current customers love you! What are the best ways to keep them happy, and leverage them to get you more new business?
There are 3 major ways you can get more business, with very little effort:
Gift Cards – Booker has integrated tools for gift cards, so you can swipe the cards through your system, or scan the barcode, and go. Offering gift cards is a great way to promote your business by word of mouth marketing and even prequalifies new clients.
Promo cards – Another great way to gain new business and encourage your current clients to return is through promo cards. You can offer current clients a card for 50% off any service to give to their friends and family and once the card is returned your currently client will also be rewarded.
Loyalty cards – With Booker's integrated loyalty program, you can get plastic cards, or key tags, to keep track of how many loyalty points you get! Keep people coming back by accruing loyalty points, and using them to get free products or services!
How are you tracking inventory?
If you're like 90% of small businesses in America, you're tracking inventory by counting everything every few weeks, and seeing what you need more of.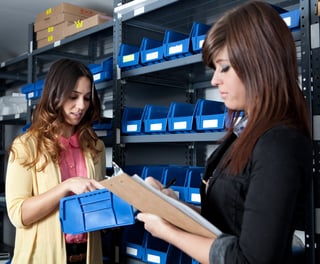 There's 2 major problems with doing it this way.
It's EXTREMELY time consuming, and
It leaves you susceptible to shrink, or in other words, theft.
The best way to track inventory is with an integrated POS software solution like Booker.  You can enter all your inventory, then check levels to see what you're low on.  You can even do this from home!
With Booker constantly tracking things, you'll always know what you have in stock.  And if your inventory in software doesn't match the actual inventory in stock, you can investigate to see what's happening to it.
Booker will even help you sell your products, gift cards and membership packages online.
How do we take payments?
Are you using a cash register? Spa POS or Salon POS Software like Booker can replace your old school cash register.  This lets you have real accountability for the people using your register.  It makes your employees login before transactions, and shows you which employees handled which transactions and at what time.  Giving you real insight into who is ringing up what!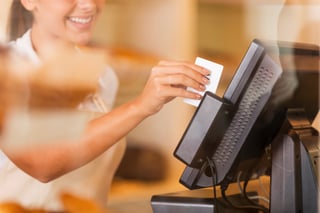 Americans pay an average of 42% of retail transactions with credit or debit cards.  Odds are good that you have a solution, either a standalone credit card processing device, with a credit card payment processor, or something like a reader that works on your phone.  POS software companies like Booker to the rescue again!
Booker integrates credit card processing with their software making transactions quick and easy.  No more reconciling receipts vs credit card ledgers, and no need to track down transactions that you can't find receipts for.If you are currently using a mobile app to run credit cards, you are most likely paying a large percentage of your profits in swipe fees.  Booker offers a mobile option that will fold easily into your Booker POS system and save you a significant amount of money.
Booker software is one of my closest partners, and I've had nothing but good luck with them.  If you're interested in taking a look at Booker software, click here!